Beginning Photography Tips
-Upgrade your skills in 5 minutes
To really get a style, a tone that you want to communicate, use these Beginning Photography Tips Iīve learned. I suggest to be in pratice with a good photographer for a while. I was with
Thron Ullberg
for about half a year. I saw that he improvised in different surroundings and still he got the same unique tone that is his own.


For Good Pictures - The most important thing - The Light
If you are outside, direct sunlight isnīt easy to work with. Your modell will squint and the shadows will be very rough, almost black. If you have to be in direct sun, use a reflecting screen to light up the shadows in the face.
Always remember to have a good light!
When shooting in a shadow itīs best while the light is reflecting from a big white wall or when the sun is behind some thin clouds. Ofcourse a sunset is great while the sun is soft, low and warm.
If you are inside you have to get light from a big window, a reflecting screen or a halogen lamp (that makes neutral colored light). You need a big lighting source. For example: a spotlight gets bigger and softer while reflected on a wall. See below, Mikaelīs costume reflects the light into his face in a great way.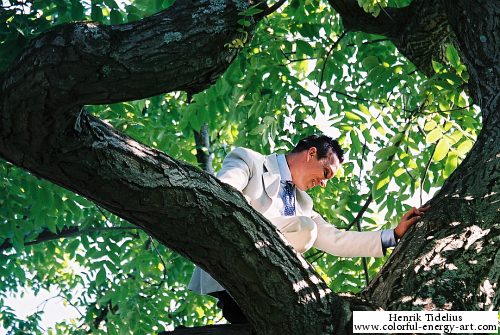 Mikael Stjernvall - motivational speaker


Beginning Photography Tips - Distantness
Play with this. Amateurs take the usual chest distant or from the feet up to the head, on the horisontal view. Just change the horisontal to vertical and see what happens! Watch your modell get stability. Go back and place the person on a 1/3 in the height and weight in the picture, showing the interesting backround. Make the surroundings make the impression more clearly. Also, in portrait, come close to the face and use the next tip...

Beginning Photography Tips
-Two or more pictures Matched Together
If you have pictures of different distances then they will build up eachother. One real closeup of the face matched with a distant picture with the surroundings make a good serie. The pictures should then point to eachother. If the closeup face look at the direction of the matched picture on the side builds the interest between the two. Plan the composition before the shooting.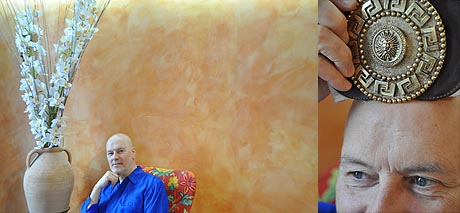 Jonas Philipson - holopreneur


Encourage the Person
Talk with him/her about how it goes, how you think, what youīre doing. Say that it looks good, if you loose the connection he/she feel lonely and exposed. Make some jokes, if they are bad it doesnīt matter, the person will likely be cheering up.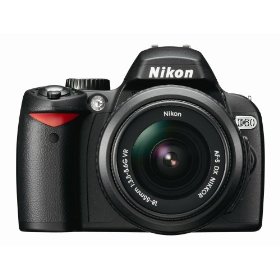 Nikon D60 review
Nikon D90 review
Go from Beginning Photography Tips to Henrikīs story